This post was written by
jd
on September 25, 2009
Posted Under:
Real Estate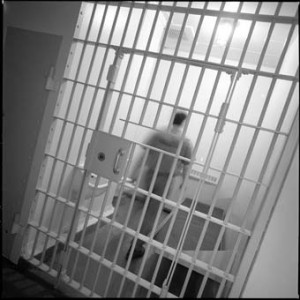 It seems that people are always trying to make money by illegal means. If they would put as much effort into doing something legally as the schemes they come up with, they would in all probability make more money. At least they wouldn't end up in jail.
A case in point is the scheme by a Los Angeles City fire firefighter and part time real estate broker who was arrested on September 23 of this year. In a press release by the Deputy DA of Los Angeles, Brent Lamont Mathews is charged with six counts of forgery, thee counts of attempt to file a false or forged instrument and two counts of grand theft.
Of course to falsify deeds and documents, you need a notary. It was handy of Mathews to have a girlfriend who is a notary. So along with Mathews, his girlfriend Joi Rochelle Smith faces the same criminal charges.
Prosecutors allege that Mathews put himself on the title of a Hacienda Heights property without the true owner's knowledge or consent through a series of forgeries and false filings. Mathews allegedly went on to defraud two investors in 2008 whom he solicited as partners to flip the house. The victims collectively lost $146,000, which the defendant purportedly borrowed by issuing trust deeds on the property and thereafter filing false reconveyances of those trust deeds.
Smith allegedly notarized key documents, enabling the illegal transactions.
Mathews sold the property for $699,000 and netted $203,969, prosecutors said. None of the proceeds from that sale were used to satisfy the trust deeds or to benefit the true owner of the property.
Detectives of the Los Angeles County Sheriff's Department, Commercial Crimes Bureau, investigated the matter.
The recommended bail for Mathews and Smith is $846,000. If convicted as charged, the defendants face a maximum state prison term of 11 years and four months.
So isn't that neat, you put your name on someone else's property, get some trusting souls to invest in a house that isn't yours, sell it and net over $200,000. Let's see divide $200,000 by eleven years in jail, you make about $18,000 a year, minus of course attorney's fees, income tax and other associated expenses. Of course you have free room and board during your jail time.