This post was written by
jd
on August 24, 2010
Posted Under:
Real Estate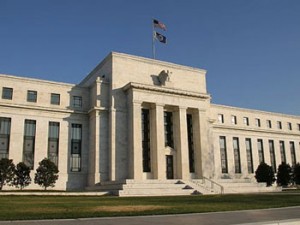 Getting a mortgage in the hay day of the housing bubble was sometimes a very costly adventure.  Some mortgage brokers would try to steer the borrower into  loans that gave the  broker the most points (a point is one percent of the loan) to them. In other words, they would pick a lender that gave them the most money for originating a loan with them. Some mortgage companies and banks would add un-necessary fees to increase their profit margin when originating a loan.
The Federal Reserve Board has  issued new rules to protect consumers from abusive mortgage lending practices.
The new regulations, which take effect April 1, 2011, will ban lenders from paying mortgage originators more for putting borrowers in more expensive loans. Consumer advocates have long decried the incentive, known as "yield spread premium," saying it steers homebuyers into loans with higher interest rates.
Under the new rules, lenders will also have to disclose how borrowers' payments could change over time, including the maximum amount that could be owed under an adjustable rate loan. Homebuyers will also have to be told about any balloon payments due at the end of the loan's term.
The Federal Reserve has been tightening mortgage lending regulations in the wake of the housing bust. The Wall Street reform act recently passed by Congress includes similar provisions, but also addresses practices not covered by the board's new regulations. The Fed plans to implement the act's provisions in the future
By the way, the regulations are not in effect yet, so shop around when you are getting a mortgage. Ask how many points the lender is going to charge you and what other costs are they going to tack on to get your loan. Question each cost item that they are going to charge you to originate your loan. Compare closing costs among several companies to see which one is the cheapest and gives you the best interest rate. Compare what they told you verbally to what they put in writing.