This post was written by
jd
on July 15, 2009
Posted Under:
Real Estate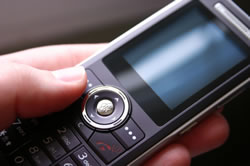 One of the scam's that has been going on since at least 2007 is to send an e-mail to you stating they are interested in viewing one of your properties. The e-mails are usually sent to someone who is renting property and Realtors® seem to be a prime target.
The e-mail goes something like this:
"I am interested in viewing one of your properties, could you please call me on my foreign mobile +882 135 502 99 to setup a time. As I am travelling at the moment I am unable to pickup emails regularly so please call.
Kind regards,
Liz Casey
———
Mobile: +882 135 502 99 (of course do not call!)
Email: lizcasey@zapak.com"
~~~~~~~~~~
It's obvious that if you receive an e-mail like this that it's a scam. There is no mention of what property they are referring to, or if there is, the next thing they will do to get your money is send you a bogus check as a deposit to hold the property, most often in the form of a certified check. Next, they will e-mail you and say they have overpaid you, or they decided they did not want the property and request a refund.
I Googled this scam and came up with someone who had experience with this and here is what they wrote:
"They will eventually get around to talking you into discontinuing the ad then they will send a counterfeit check. Next comes a request to refund some of the money from the bogus check claiming they overpaid. It's amazing that folk's fall for these scams. We played one along and got a $25.00 reward for turning the check over to the bank. If you play along with a scammer and receive a check. don't handle it, the FBI may want to lift prints from it."
I'm not sure the FBI is interested at all. The last time I tried to report a scam they were not interested and really did not even want to talk about it..
.