This post was written by
jd
on February 7, 2010
Posted Under:
Real Estate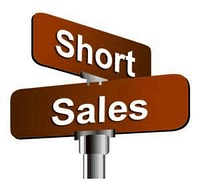 By John O'Dell
I wrote an article last year that the banks were trying to make short sales shorter.  That post was based on news at that time that banks were streamlining their short sale process. Well, I think that was propaganda that was just made to make people think the banks are acting responsibly. Nothing has changed since the banks press release.
You can wait six months and not hear anything from a bank on a short sale. They even put the property in foreclosure in the middle of a short sale! I can give you several recent examples that I had with short sales, none of them good.
A 5,000 square foot house in Nevada County was a short sale. Listed at over $800,000, than dropped to $599,000, than $499,000, than finally to $399,000. One of my clients made a full price offer, but was in a backup position.  The buyers in first position, that is they made the first offer. The bank listed the property at $399,000, but then started negotiating with the buyer. The bank said (verbally)  OK we'll take $450,000, but once the buyers said OK, the bank changed their mind and said no we want $475,000 and got it!  So much for fair dealing. By the way, 60 percent of the  buyers in second position are the ones that get the home, since the buyer in first position gives up and buys somewhere else.
I have several offers in for my clients in second position and several months later, we have not heard anything. We have an offer in for another client on an REO (bank owned home) in San Jose and we are in the second week of finding out if our offer has been accepted. The response we get from the listing agent is that the bank's asset manager is over whelmed. I can't give you the offering price, but you know real estate in San Jose is not cheap, yet the bank is "over whelmed".
So what has been your experience in dealing with your bank?
John J. O'Dell
Real Estate Broker
Here to help you with your buying or selling of real estate.