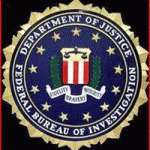 By: Federal Bureau of Investigation
Be leery of e-mails or text messages you receive indicating a problem or question regarding your financial accounts. In this scam, you are directed to follow a link or call the number provided in the message to update your account or correct the problem. The link actually directs the individuals to a fraudulent website or message that appears legitimate where any personal information you provide, such as account number and PIN, will be stolen.
Another scam involves victims receiving an e-mail message directing the recipient to a spoofed website. A spoofed website is a fake site or copy of a real website and misleads the recipient into providing personal information, which is routed to the scammer's computers.
Tips
Here are some tips you can use to avoid becoming a victim of cyber fraud:
Do not respond to unsolicited (spam) e-mail.
Do not click on links contained within an unsolicited e-mail.
Be cautious of e-mail claiming to contain pictures in attached files, as the files may contain viruses. Only open attachments from known senders. Virus scan the attachments if possible.
Avoid filling out forms contained in e-mail messages that ask for personal information.
Always compare the link in the e-mail to the link you are actually directed to and determine if they actually match and will lead you to a legitimate site.
Log on directly to the official website for the business identified in the e-mail, instead of "linking" to it from an unsolicited e-mail. If the e-mail appears to be from your bank, credit card issuer, or other company you deal with frequently, your statements or official correspondence from the business will provide the proper contact information.
Contact the actual business that supposedly sent the e-mail to verify if the e-mail is genuine.
Source: Federal Bureau of Investigation