This post was written by
jd
on August 26, 2010
Posted Under:
Real Estate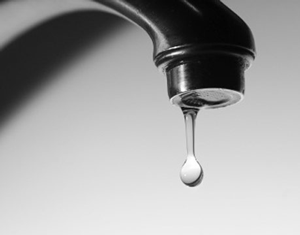 By John J. O'Dell
I recently met a couple at one of my favorite coffee shops, the Flour Garden. We started talking and they were looking for some cheap land to buy, figuring that there was a lot of good deals out there because of the economy.
Since I always carry my laptop with me, I did a search for land under $50,000.  I found a parcel that was a little over an acre in a great part of Nevada County.  The parcel was listed at around $30,000.  I thought to myself this seems too good to be true because of the price and location.
The clients and I drove out to look at the parcel.  The first thing I noticed was that there was evidence of at least three attempts to drill for water. Talking to the neighbors, they stated that there had been at least six attempts to drill for water! So here was a great parcel of land, no treated water nearby to tap into, and no apparent possibility of finding water by drilling a well. In other words, right now, you can't build a house on the parcel.
I hate to tell you what the owners paid for that property, but it was well over $150,000, now listed at around $30,000.
The moral of the story is, never buy land that does not have either water available or if it doesn't,  without drilling a well prior to closing.   Make sure you have an agreement with the seller as to how much money you are going to spend in case you don't find water. That way, when you reach your budget you can cancel the purchase contract. Determine if the seller will work with you and share some of the expense of drilling a well.
John J.  O'Dell
Is a licensed real estate broker
You can reach him at 530-263-1091