This post was written by
jd
on April 1, 2009
Posted Under:
Real Estate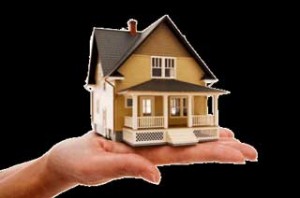 The California Association of Realtors has created the Housing Affordability Fund which offers a new mortgage protection program to first-time home buyers.Through the Housing Affordability Mortgage Protection Program, first-time home buyers who lose their jobs due to layoffs may be eligible to receive up to $1,500 per month for up to six months to help make their mortgage payments.
A Qualified co-buyer can also participate in this program, for a reduced monthly benefit of $750 per month for up to six months in the event of a job loss. Program benefits also include coverage for accidental disability and a $10,000 death benefit.  C.A.R.'s Housing Affordability Fund is dedicating $1 million toward its Mortgage Protection Program, and estimates that up to 3,000 families will benefit from the program this year.    
To qualify for the Mortgage Protection Program, applicants must: 
        Be a first-time home buyer – someone who has not owned a home in
        the last three years 
·       Open escrow April 2, 2009, or later, and close on or
        before Dec. 31, 2009 
·       Use a California REALTOR® in the transaction 
·       Purchase the property in California 
·       Be a W-2 employee, cannot be self-employed or military personnelHome buyers must request an application for the H.A.F. Mortgage Protection Program from their Realtor®. More information on this new initiative will be forthcoming. Check for updates  By the way, a Realtor® is a real estate agent who is a member of the National Association of Realtors or N.A.R. Realtors® are pledged to a strict Code of Ethics and Standards of Practice.