This post was written by
jd
on September 3, 2009
Posted Under:
Real Estate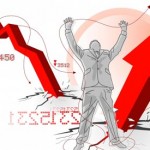 Existing, single-family home sales increased 12 percent in July to a seasonally adjusted rate of 553,910 on an annualized basis.
The statewide median price of an existing single-family home increased 3.9 percent in July to
$285,480, compared with June 2009.
Unsold Inventory Index fell to 3.9 months in July, compared with 6.9 months in July 2008.
Home sales increased 12 percent in July in California compared with the same period a year ago, while the median price of an existing home declined 19.6 percent, the CALIFORNIA ASSOCIATION OF REALTORS® (C.A.R.) reported today.
"The federal tax credit for first-time buyers played a critical role in the purchase decision of many buyers," said C.A.R. President James Liptak. "Nearly 40 percent of first-time buyers said they would not have purchased a home if the tax credit was not offered.
"Because the tax credit has helped so many first-time buyers become homeowners, it is critical that Congress extends the credit beyond the Dec. 1 deadline, and includes all buyers, not just first-timers."
Closed escrow sales of existing, single-family detached homes in California totaled 553,910 in July at a seasonally adjusted annualized rate, according to information collected by C.A.R. from more than 90 local REALTOR® associations statewide. Statewide home resale activity increased 12 percent from the revised 494,390 sales pace recorded in July 2008. Sales in July 2009 increased 8.1 percent compared with the previous month.
The statewide sales figure represents what the total number of homes sold during 2009 would be if sales maintained the July pace throughout the year. It is adjusted to account for seasonal factors that typically influence home sales.
The median price of an existing, single-family detached home in California during July 2009 was $285,480, a 19.6 percent decrease from the revised $355,000 median for July 2008, C.A.R. reported. The July 2009 median price rose 3.9 percent compared with June's $274,740 median price.
"July marked the fifth consecutive month of month-to-month increases in the median price," said C.A.R. Vice President and Chief Economist Leslie Appleton-Young. "This was the largest increase on record for the month of July based on statistics dating back to 1979. The yearly decline in July also was the smallest in the past 19 months.
Source C.A.R.