This post was written by
jd
on March 28, 2009
Posted Under:
Real Estate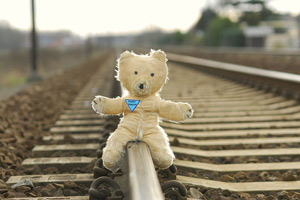 In order to delay foreclosures and give homeowners more time to deal with their lenders, California has passed a bill to delay the foreclosure proceedings another 90 days beyond the filing of a notice of default. The primary method of foreclosure in California involves what is known as non-judicial foreclosure. This means that court action is not required to foreclose a home. The normal length of time once foreclosure proceedings are started is about 120 days. However there is a 90 day (three months) waiting period prior to the final 30 day foreclosure proceeding. This bill will extend the waiting period from three months to  six months.
The bill was signed into law on February 20th, and became effective until May 22, 2009
This is an excerpt as of the original posted on JD Supra. "As an add-on to the California budget package, Governor Arnold Schwarzenegger signed into law a 90-day moratorium on home foreclosures. This new law, which will become effective on May 22, 2009, requires that lenders wait an additional 90 days from the date of filing of a notice of default before the trustee can give notice of sale in a non-judicial foreclosure. Currently, lenders have to wait three months from the filing of a notice of default before providing the notice of sale, so this law, in effect, creates a six-month waiting period. This extended waiting period is intended to encourage lenders to work with their borrowers and enter into loan modifications. However, whether this aim will be achieved — and even whether this moratorium will apply in a significant number of foreclosures — remains to be seen since there are a number of requirements in the bill that must be satisfied for the moratorium to apply.
The moratorium applies only if:
1. the loan in question is a first lien loan (though it need not be a purchase money loan);
2. the loan was recorded against residential real property between January 1, 2003 and January 1, 2008, inclusive;
3. the borrower occupied the property as the borrower's principal residence at the time the loan became delinquent;
4. the loan is serviced by a loan servicer that has not implemented a "comprehensive loan modification program";
5. the loan is not made, purchased or serviced by a California state or local public housing agency or authority and the loan is not collateral for securities purchased by any such agency;
6. imposing such moratorium will not "require a servicer to violate contractual agreements for investor-owned loans;"
7. the borrower has not surrendered the property, as evidenced by a letter confirming surrender or the delivery of keys to the lender;
8. the borrower is not currently in bankruptcy; and
9. the borrower has not contracted with "an organization, person or entity whose primary business is advising people who have decided to leave their homes regarding how to extend the foreclosure process and avoid their contractual obligations to mortgagees or beneficiaries." "
To read more details go to NuWire"
For further information on foreclosure proceedings go to Foreclosure.com