This post was written by
jd
on January 30, 2009
Posted Under:
Real Estate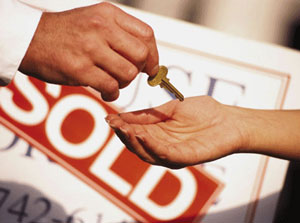 Well, the latest news from the California Association of REALTORS® (C.A.R.) states that sales in December of 2008 increased 84.9 percent compared with the same period last year. On the other hand, median home prices fell 41.5 percent during the same period. The median price in December was $281,100 compared to $480,820 in December 2007 according to C.A.R. By the way, in my previous blog I stated that DataQuick's figures showed a 48 percent increase in sales from a year ago. Maybe we should average the two figures! I think what C.A.R. is comparing is the month of December 2007 to the month of December 2008. You have to be careful to about news stories, no?
"Sales have continued to be strong, exceeding 500,000 units for the fourth consecutive month and year-to-date sales are nearly 27percent above last year" said C.A.R. President James Liptak. (More percentages)
Several things have helped to bring buyers into the market. Declining interest rates have dropped along with declining home prices. In addition home building has dropped to a 17 year low which, while it hurts the economy, it also slows the flow of new homes into the market. First time home buyers are now able to afford a home. Investors are flooding into the market place, knowing that this is a buying opportunity of a lifetime.
By the way, I ranted in an earlier blog about banks being bailed out and how they used the money to help their own bottom line instead of you and I. Here's an example of what we helped bail out with our money. Bank of America bought Merrill Lynch because it seemed to the bank to be a way to expand their holdings. John Thain was CEO of Merrill Lynch at that time and was allowed to continue as a one of Bank of America's managers He has since been fired when B of A found out that he had given billions (not millions) of dollars in bonuses to Merrill Lynch employees in his last days as CEO there, while his company was going under and had to be rescued.
You know of course, that the government has given Bank of America 20 billion dollars in rescue monies and another 118 billion is sitting there, if they need it. They need the money because of their acquisitions of FleetBoston Financial, Countrywide and Merrill Lynch. So continuing with the saga of John Thain, John then spent 1.2 million dollars remodeling his office, including $1,450 for a parchment wastebasket. So this is where part of our rescue monies have gone, to pay for a $1,450 parchment waste basket! Read the full story of John Thain at MSNBC