This post was written by
jd
on March 24, 2009
Posted Under:
Real Estate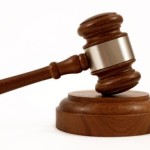 American International Group also well known as AIG, and Countrywide Financial Corporation have sued each other. Countrywide sued AIG's United Guaranty Indemnity Company for breach of contract in a dispute over insurance losses for subprime mortgage loans now in default.
In turn, AIG sued Countrywide last week in a California federal court, contending the lender had misrepresented risks tied to more than one billion dollars of mortgage loans that United Guaranty insured.
According to Reuters  "United Guaranty said in its court papers that unlike the traditional use of mortgage insurance, used to facilitate home purchases by responsible borrowers, Countrywide wanted coverage to increase the credit rating of its mortgage-backed securities offerings.
It said Countrywide traded on a long-standing relationship between the two companies to induce it to insure loans it says were too risky and not issued according to proper underwriting standards. It says it has already paid out insurance claims of more than $30 million tied to the Countrywide loans and is exposed to additional claims of "several hundred million dollars more."
A Bank of America spokeswoman declined to comment on the litigation on Friday. The bank bought Countrywide, once the largest U.S. mortgage lender, for about $4 billion in stock last July as the lender's risky subprime mortgage loan business began to fail.
An AIG spokesman said Countrywide made misrepresentations and did not follow appropriate underwriting standards, and as a result "exposed us to claims we would not have had to pay out. Now we want the court to order them to make us whole."
If I had to bet who is going to win this lawsuit, I would place my money with AIG. Having heard much about Countrywide lending practices while we were in a heated real estate and mortgage lending market, I don't think AIG is going to have much trouble finding problems with the way Countrywide made their subprime loans before the company went belly up. But anyhow, that's just my opinion based on hearsay.
By the way, can Congress get over the bonus that AIG gave out and get on with the important business of getting this Country back up and running? I think the news media and Congress have spent enough time on this that the CEO's of large corporations "get it".