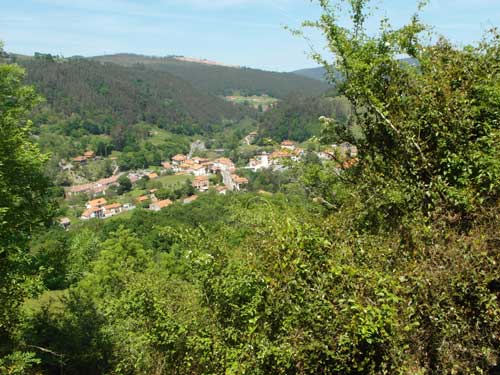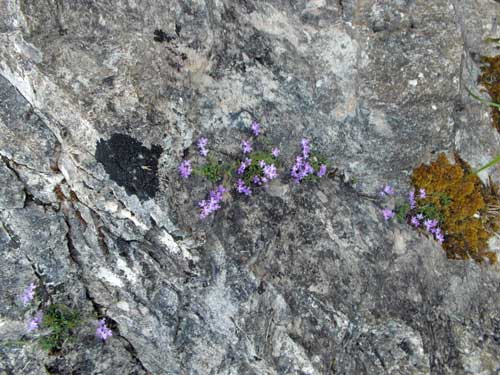 Text by Judy J. Pinegar, Pictures by John J. O'Dell
After leaving Bilbao  we spent three days getting to A Coruna. Our first stop was Cuervas de Monte Castillo, a site with several caves with prehistoric wall paintings by humans since 150,000 years ago. We had a 45 minute guided tour of the cave which has 275 paintings and engravings of bison, deer, goats mammoths, hand prints, and other mysterious symbols dating from 26,000 to 11,000 BC. Unfortunately they wouldn't allow pictures so you just have to take our word for it… I did get a picture of John standing outside the entrance, by a big rock, some flowers which appeared to be growing out of pure rock, and the scenery of the area!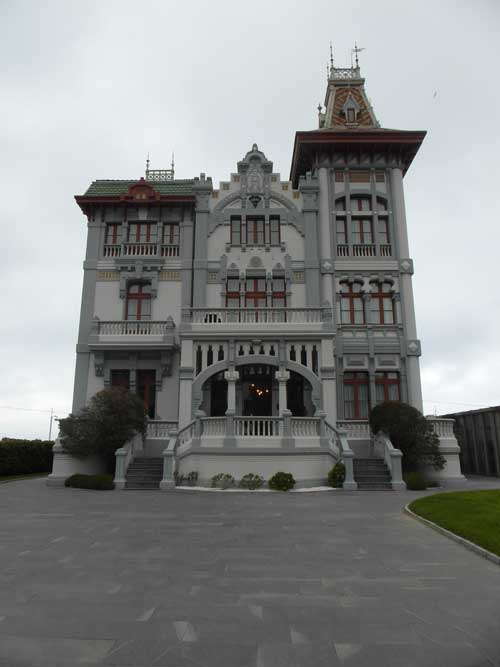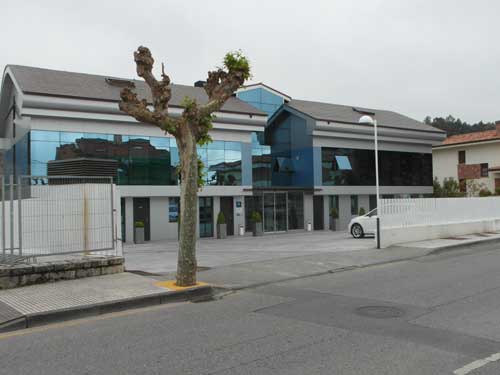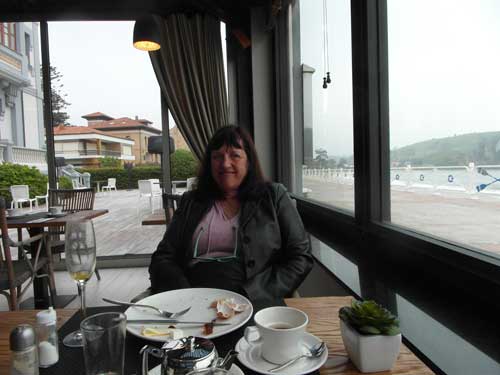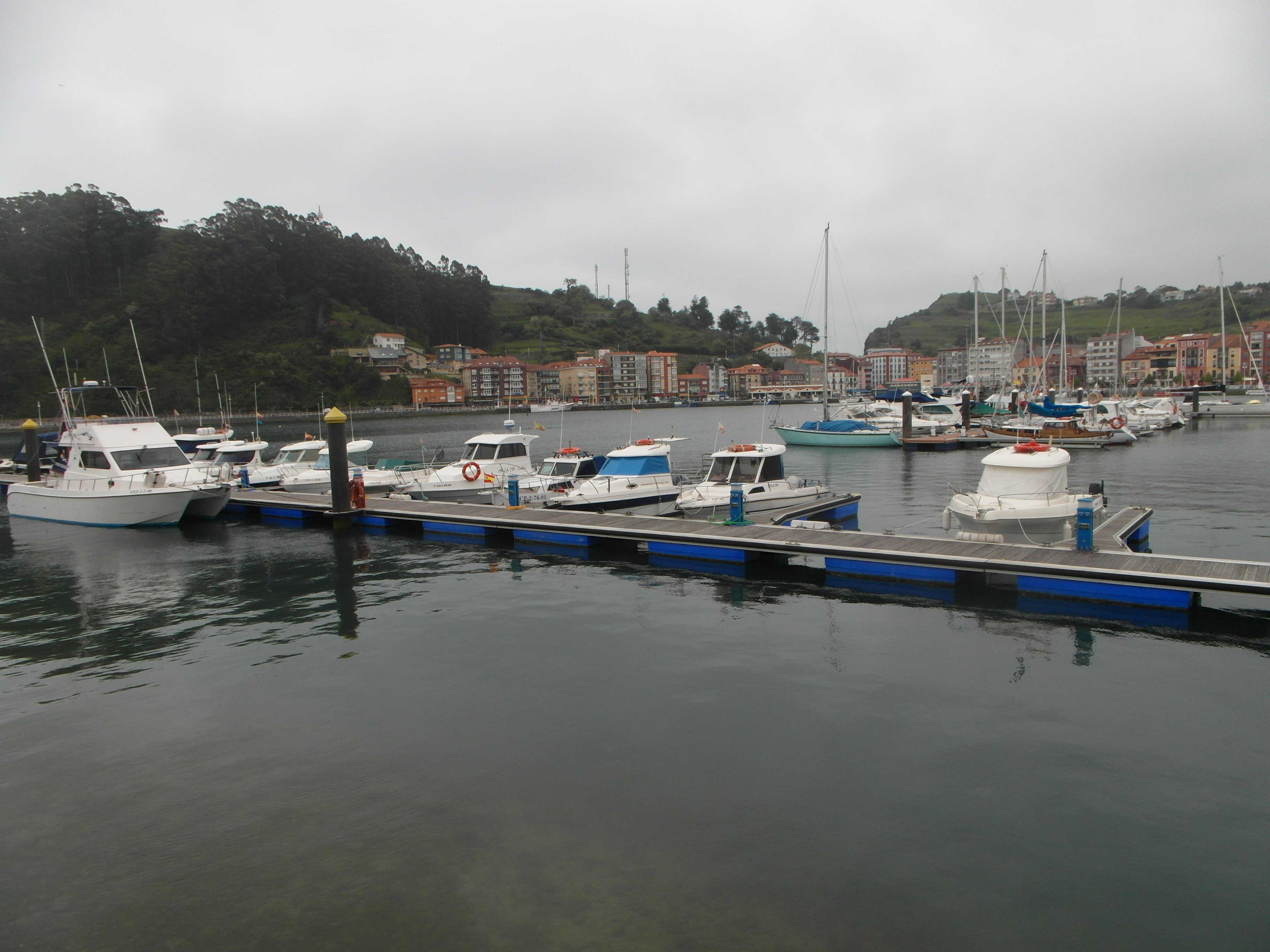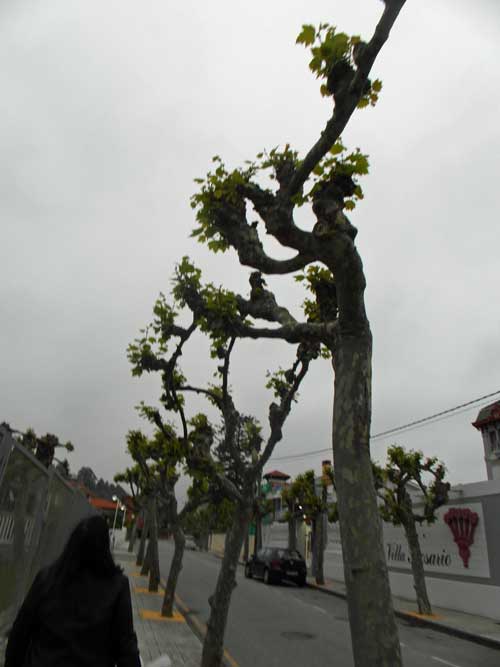 When we stopped at the Villa Rosario hotel in Ribadesella, a beautiful, beachfront hotel, a classic century old mansion built by a returned emigrant from Latin America or the Caribbean (with money), I thought I must have really gone off my budget of 70 euros a night.  But it turned out we were in the newer addition (black glass and grey rock across the street, for only 55 euros)… still very nice, almost luxurious inside, really…. and we had breakfast for only 9 euros each in the all glass beachside restaurant next to the older hotel. The town was nice with lots of boats and a fantastic beach… too cold of course this is the Atlantic. They had our same London plane tree, but cut back like a fruitless mulberry (pollarded I think it is called), with the branched grown together within and between trees. Very interesting.
The we were on the way to Ribadeo, stopping first at Cudillero, with streets winding down an impossible steep cliff side to end at a picture perfect harbor, this tiny fishing town now gets many visitors in the summer, luckily we are before tourist season to start in June. However the food here was still about three times the average for a meal an any of the towns we have been visiting so we moved on.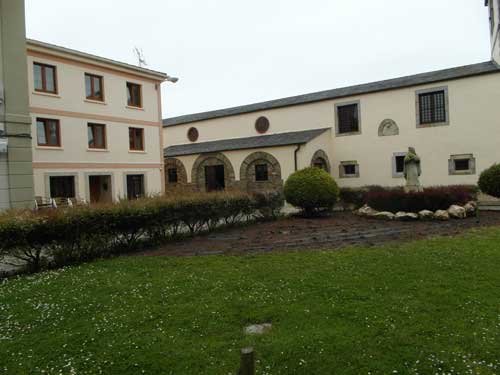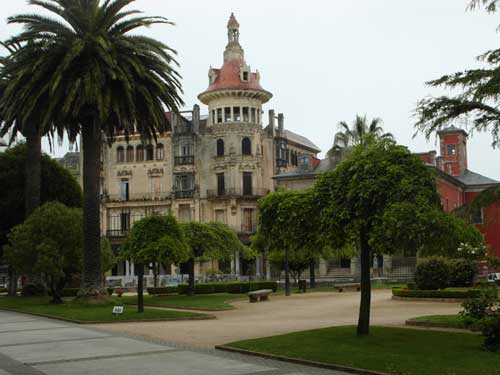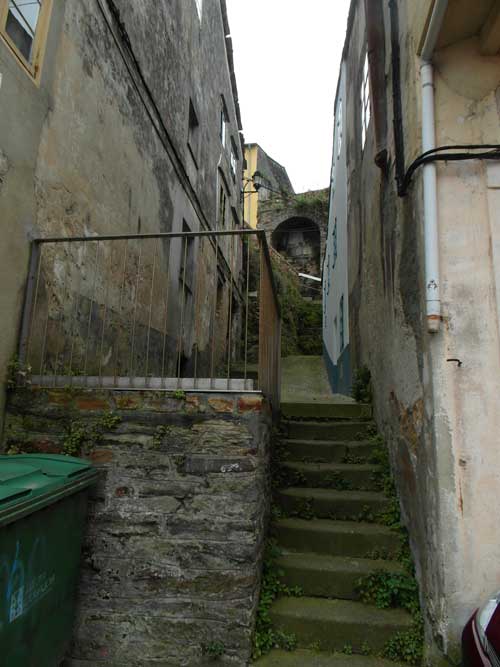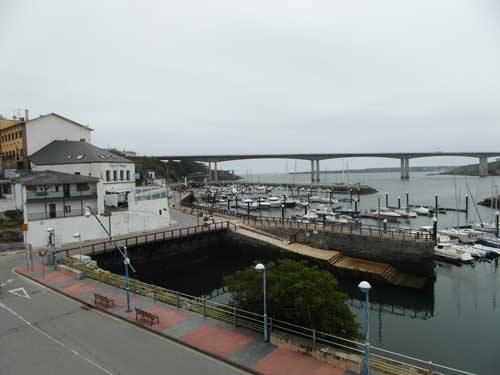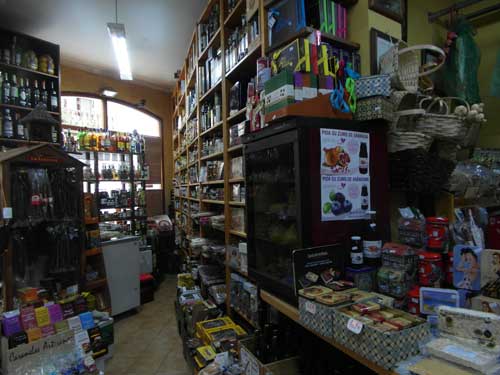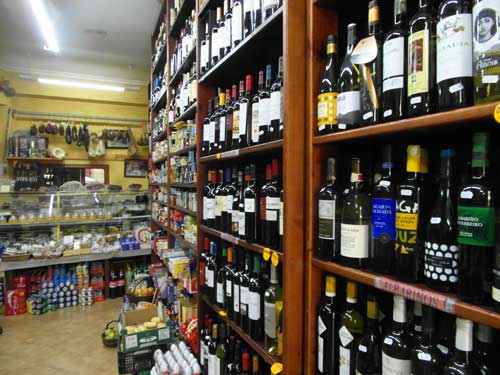 Then Ribadeo with plenty of time to explore the small town. We visited Santa Clara Convent, built in the Middle ages and still operational now we heard singing from a half open door and the sign said earlier in the day they sell almond cakes to make money. Then the Moreno's Tower built between 1914 and 1915 following the design of an Argentinean architect, which is now the best known building in Ribadeo. Then down to the port past a tiny staircase path to houses above, and a tiny shop filled to the brim with everything you can imagine! After walking the town for several hours, we had to go back to the hotel and wait because restaurants don't even open until 8PM. Still at 8:30 we were the only ones there until 9PM. This is true all over Spain on this trip. The waiters tell us most people come to dinner between 10 and 11 PM. People working on roads, parks and in stores start at 9 or 10 until 2 PM then a siesta until 4PM then continue working until 7PM. So dinner is Later!
Next the city of A Coruna and visiting John's mom's birth town of Buno!
Help keep this blog going
Call or write today for all your real estate needs
John J. O'Dell Realtor® GRI
O'Dell Realty
(530) 263-1091
BRE#00669941