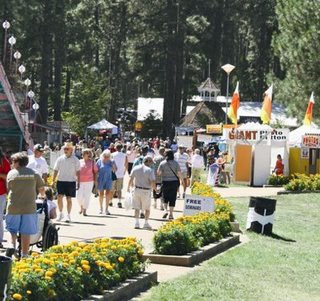 Want to enter something in the Nevada County Fair? There's still time! To enter on-line using the Fair's on-line entry system, the deadline is Friday, July 17 at 5 pm. It's easy, it's fun, and it's free. Just log-on to the Fair's website at Enter Online and follow the step-by-step process.
Join the thousands of Nevada County residents who enter exhibits each year in the more than 300 available categories. It's always fun to show-off a special creation, baked good, home-grown item, a collection, an antique, or a photograph. Don't delay – enter now!
Complete descriptions of all categories are available online in the Fair's Competition Handbook. The handbook is also available at the Fair office, area libraries, chamber of commerce offices, and various sponsoring merchants.
For more information, visit Nevada County Fair or call (530) 273-6217.