This post was written by
jd
on October 28, 2012
Posted Under:
Uncategorized
Learn how to comply with defensible space laws in California and ensure properties will be insurable in the wild land Urban Interface (most of Nevada County.)
Friday, November 15 & 16, 2012 10am-3:00pm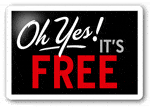 What is the law regarding defensible space?
California Public Resources Code 4291 requires every landowner to "maintain around and adjacent to the building or structure a firebreak made by removing and clearing away, for a distance of not less than 100' on each side of the building or structure or to the property line, whichever is nearer, all flammable vegetation or other combustible growth".  In addition, this code allows insurance companies to require landowners to maintain the firebreaks.
What may landowners do to protect their homes from wildfire?
Building Materials
How To Manage The Vegetation On Your Property
Plant Species Considered "High Fire Risk"
Firewise Landscaping Techniques
Proper Clearance From Structures
Proper Signage For Your Property
Thursday & Friday, November 15 & 16, 2012 10am-3:00pm
How does Defensible Space affect the ability to obtain Homeowner's Insurance?
Most of Nevada County is in a wild land urban interface area which has the potential for catastrophic wildfire.  Learn more about:
Defensible Space & Your Homeowner's Insurance Policy
Hazard Trees
Access
Fire Department Response and Hydrants
Valuable Information for Assistance!
Local Contractors
Fire Safe Chipping Program
Assistance for Low Income Seniors/Disabled
Firewise Communities USA®
Space is limited. Register today!
FIRE  SAFE  COUNCIL  OF  NEVADA  COUNTY
(530) 272-1122
info@areyoufiresafe.com
For all your real estate needs
Email or call today:
John J. O'Dell Realtor® GRI
Civil Engineer
General Contractor
(530) 263-1091
Email jodell@nevadacounty.com
DRE#00669941