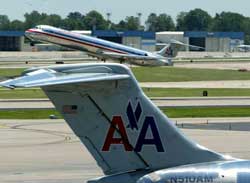 I'm sitting here at the Sacramento International Airport waiting for my flight to take off at 1:20 pm. I'm flying American Airlines this time instead of Delta. Going through security I thought I was going to have to take off all my clothes before the darn alarm would stop going off. Every time I walked through the metal detector monster that everyone has to walk through it would just keep buzzing. Finally, down to my shorts, I got to go through. (just kidding)
You know the gig, take your shoes off, then your belt, your keys, your cell phone, you cell phone case, pull the laptop out of the case, remove the steel plate out of your head, (no, they haven't gone that far yet).
Once I get to Texas there is a two hour delay for the flight to Buenos Aires. Good thing to do when you get on the long flight to Buenos Aires is take a sleeping pill, forget about whatever they bring you that they call food and wake up to summer in South America.
I'll keep you posted.