This post was written by
jd
on April 3, 2009
Posted Under:
Real Estate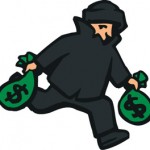 In the continuing fight against scam artists, the Better Business Bureau of Northern California is warning consumers about bogus loan modification companies that make promises about helping borrowers modify their mortgage loans.
You don't have to look far from home to find one such company, which according to BBB is ShortRefiNow.com located in Roseville, CA. According to BBB, fourteen people have filed complaints with them. The complaints allege that the people paid between $2,600 and $5,300 up front to ShortRefiNow.com to get their loan modified, but the company did not perform or refund their money.
One woman said she gave ShortRefNow.com $3,000 up front to modify her loan based on a recommendation from a friend. She stated that "I kept getting the runaround. They said "I'm not sure who's taking care of it. The person taking care of it had emergency surgery," At that point she said "you know when someone is lying."
After checking with her lender, she found out they had made one call to the lender and asked how do you do a refinance?
According to KCRA 3:
"Another homeowner told KCRA 3 she paid $5,370 to ShortRefiNow.com to modify her loan. She said the company told her not to talk with her lender directly.
She said the company did not secure a loan modification and did not refund her money.
The Department of Real Estate said consumers need to be very careful when deciding to use a loan modification company.
Companies must be licensed with the DRE. Furthermore, in order to collect advance money, brokers must have a specific agreement called an Advance Fee Agreement, approved by the DRE. Brokers may not collect advance fees if a notice of default has been recorded against a property."
The DRE issued a Desist and Refrain order against ShortRefiNow.com in February, telling them to stop performing any and all acts for which a real estate license is required until such time as they obtain the required license.
The DRE said borrowers should contact their lender directly to try to work out an agreement or work with a nonprofit housing counselor."