This post was written by
jd
on October 18, 2009
Posted Under:
Real Estate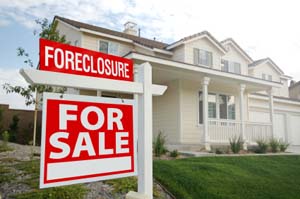 Depending on your perspective on the market, the promised wave of foreclosures may have already hit California—but there's a huge difference between filing for foreclosure and foreclosing, and that difference may be making all the… difference.
RealtyTrac on Thursday released its U.S. Foreclosure Market Report for the third quarter, which shows that foreclosure filings (default notices, scheduled auctions and bank repossessions) experienced a 5% increase from the previous quarter and an increase of nearly 23% from Q3, 2008. That means one in every 136 U.S. housing units received a foreclosure filing during the quarter. That's the highest quarterly foreclosure rate since RealtyTrac began issuing its report in 2005, according to the real estate information service.
The news was much worse for California. With 250,054 properties receiving foreclosure filings, California accounted for nearly 27% of the nation's total, according to RealtyTrac. In fact California, Florida, Arizona, Nevada, Illinois and Michigan accounted for 62% of the nation's total foreclosure activity in the third quarter, the RealtyTrac report states.
Source LBPost.com