Judy and I went to Dutch Flat in Placer County this Fourth of July to watch their annual parade. The town is small, population about 160, although on the 4th I'm sure the population was well over 800  people. Their one hotel was closed and I asked if there were any restaurants in town and the answer was no.    Since we had decided to wait and eat when we got to Dutch Flat, that was disappointing.  However, the weather was perfect, not too hot for a Fourth of July day.
We picked a great spot to watch, since there was a group of children there with water hoses, water guns and anything else that could squirt water. They met their match several times, since there was quite a few fire trucks with hoses that turned the tide on the kids.
Since the parade wasn't that long, they want around twice to make up for it. Yep, around the town a couple of times.
dutch-flat-hotel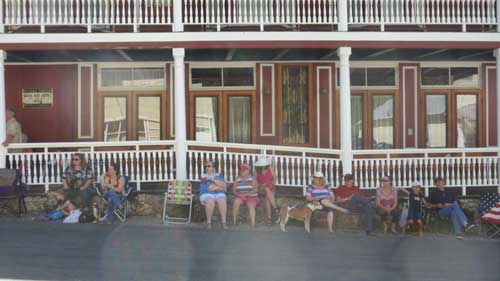 For all your real estate needs
Email or call today:
John J. O'Dell Realtor® GRI
Civil Engineer
General Contractor
(530) 263-1091
Email jodell@nevadacounty.com
DRE#00669941