This post was written by
jd
on July 7, 2009
Posted Under:
Real Estate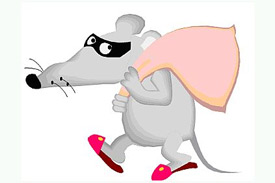 I was wondering when the Fed's were going to crack down on con artists which advertise get rich quick schemes in real estate. The con artists offer to make you rich by using their "proven techniques in real estate"
These con artists also offer help on repairing their credit, landing new jobs, starting lucrative work-at-home businesses and obtaining government money to pay off bills. Surging like the unemployment rate, scams, touted on Web sites and infomercials, have bilked consumers out of hundreds of millions of dollars, according to the Federal Trade Commission.
Last Wednesday the FTC, working with local authorities across the country struck back and filed criminal charges against many of the scammers.
According to the Chicago Tribune
"The (FTC) announced a series of civil and criminal charges against alleged con artists who have preyed on economic anxiety to lure consumers into making upfront payments for services that either fall far short of the promises or never materialize.
"To con artists, today's challenging economy presents an opportunity to exploit consumers' fears and bilk them out of money," said David Vladeck, director of the Federal Trade Commission's Bureau of Consumer Protection.
Vladeck said that more than 100 cases have been filed nationwide this year as part of Operation Short Change, a task force consisting of the FTC, the Justice Department and officials in 13 states and the District of Columbia. The cases included eight filed Wednesday by the FTC.
One of the new cases alleged that five California companies bilked hundreds of thousands of consumers nationally out of about $300 million by offering fraudulent programs related to real estate or online businesses.
The companies — John Beck's Amazing Profits, John Alexander LLC, Jeff Paul LLC, Mentoring of America and Family Products — and five people who founded or run them were accused of violating federal laws related to telemarketing and consumer fraud.
The FTC accuses the companies of making "false and unsubstantiated claims about potential earnings" customers could make by following their advice in books, DVDs and CDs titled "John Beck's Free & Clear Real Estate System," "John Alexander's Real Estate Riches in 14 Days" and "Jeff Paul's Shortcuts to Internet Millions," which sold for $39.95 each.
People who purchased the programs unknowingly were signed up for additional monthly charges of $39.95. Messages left with the companies were not returned Wednesday."
I did a Google search and John Beck's site is still up and running, ready to take your money and help him get rich.