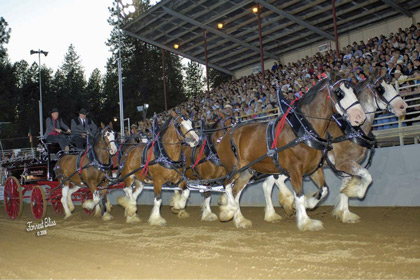 Sharon Priebe from Grayling, Michigan, has been selected to judge this year's Draft Horse Classic, September 24 – 27, at the Nevada County Fairgrounds.
Priebe has been judging horse shows for more than 15 years, and has judged All-American Shows, All-Canadian Standings, the Illinois State Fair, the Michigan State Fair, Centerville, and the Del Mar State Fair. Additionally, Priebe has shown Draft Horses throughout the United States for more than 25 years. She is also a past member of the Clydesdales Associations Board of Directors and a well-known Clydesdale breeder.
Live entertainment, a world class art show, Treat Street goodies, vendors with western wear and items, a clogging jamboree, a live shoeing competition, community exhibits, and visits to the barns to see the magnificent Gentle Giant Draft Horses are also part of the events activities at the Fairgrounds.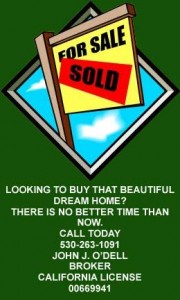 This Draft Horse Classic starts this Thursday, September 24th and runs through Sunday, September 27. Draft Horses Western United States will be competing throughout the four day event for close to $40,000 in prize money.
Priebe will be busy judging all six Draft Horse Classic performances starting on Thursday, September 24 at 6:30 pm and ending on Sunday, September 27, at 4 pm.
Tickets to the performances are on sale now, as well as the day of the event, and may be purchased by calling the Fair office at 530-273-6217. Visit www.NevadaCountyFair.com for additional information.
Source Wendy Oaks, Nevada County Fairgrounds