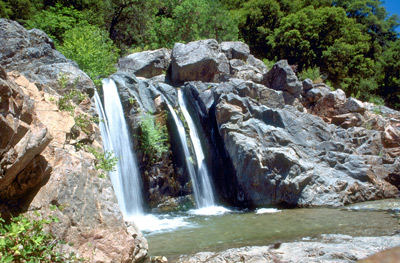 The South Yuba River Citizens League will hold its 12th Annual Great Yuba Cleanup and Restoration Day on Saturday, Sept. 19.
Each year, volunteers haul out tons of old tires, mattresses and even junked cars from area watersheds. Items found have included bus seats, an old ditch tiller and a sofa.
This all-day event includes the volunteer clean-up and restoration project from 8:30 a.m. to 1 p.m., followed by festivities at Bridgeport in the South Yuba River State Park.
SYRCL is the designated regional coordinator for western Nevada County as part of the 25th annual statewide California Coastal Cleanup Day. Thirty five sites on the Yuba and Bear rivers and Wolf and Deer creeks will be coordinated by SYRCL as clean-up locations for this year's event.
"The South Yuba alone receives about a half-million visitors a year, and not all of them 'leave no trace,' SYRCL Executive Director Jason Rainey said. "With the diminished — perhaps eliminated — capacity of the state to manage the South Yuba parklands, this is a particularly important time to gather on behalf of our river."
in 2008, 658 volunteers at 34 sites in the Yuba and Bear river watersheds and Deer and Wolf creek watersheds collected 16,318 pounds of trash and 3,240 pounds of recyclable items along 92 miles of river and creek waterways.
Volunteers must pre-register to participate and can do so at http://www.facebook.com/l/834f2;www.yubariver.org.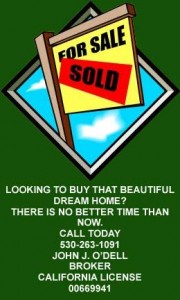 The free picnic lunch for volunteers will be provided courtesy of Sunsmile Farms, Living Lands Agrarian Network, SPD Market, California Organics, Sopa Thai, Broad Street Bistro, The Fix, Matteo's Public, Flour Garden Bakery, Carl's Jr., Summer Thyme's Bakery, Mother Truckers, Natural Selection and Safeway.
"We simply couldn't clean up the tons of trash each year without all this community support," said Miriam Limov,
Public celebration at 12:30 p.m. Saturday After lunch the public is invited to a celebration of the 10th anniversary of SYRCL's successful campaign to protect the South Yuba River through state Wild and Scenic designation.
The party will include amplified, peddle-powered music by the Ginger Ninjas and other local talent, volunteer appreciation, the Haute Trash fashion show, a New Belgium Brewery beer garden, a raffle, prizes and other surprises.
The party will start at 12:30 p.m. and last until sundown. Guests are asked to bring low-back chairs, blankets, plates, cups and utensils.
Event sponsors are Nevada City Self Storage, New Belgium, Wild Mountain Yoga Center, BriarPatch Co-Op, California State Parks, B & C True Value, Anderson Physical Therapy, Sierra Solar Systems, Wolf Creek Wilderness, Mountain Recreation, Tour of Nevada City, South Yuba Club, Young's Carpet One, Xtremely Green and The Union.