This post was written by
jd
on February 20, 2010
Posted Under:
Real Estate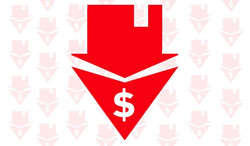 By John J. O'Dell
Are we finally be nearing the bottom of the market? I understand in talking to some real estate agents that inventory in some areas of Placer County are starting to get thin. Accoridng to Trulia.com, price reductions of homes on the market declined 21 percent as of February 1.
This is a significant decrease compared to November 2009, when 26 percent of homes had at least one price reduction
The total dollar amount cut from home prices dropped to $22.6 billion as of Feb. 1, down from $28.1 billion in November, a 19 percent decrease.
The average discount for price-reduced homes is holding steady at 11 percent off the original listing price.
Here are the cities with the largest decrease in listings with price reductions between last November and this month, according to Trulia.
• San Francisco, -46
• Oakland, Calif., -43
• Sacramento, -42
• San Jose, -40
• Indianapolis, -39
• Seattle, -37
• San Diego, -33
• New York, -33
John J. O'Dell
Real Estate Broker
General Contractor
Civil Engineer
Here to help you buy or sell real estate
Contact me at e-mail jodell@nevadacounty.com