This post was written by
jd
on November 10, 2010
Posted Under:
Real Estate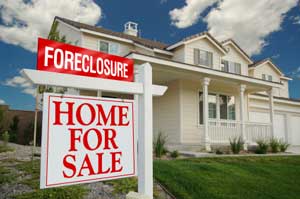 U.S. pending home sales slipped for the first time in three months in September as foreclosure moratoriums  slowed sales.
The National Association of Realtors' index for pending sales of existing homes fell 1.8% to 80.9, the industry group said Friday. Economists surveyed by Dow Jones Newswires had expected pending home sales would increase by 3% in September.
Year over year, the pending-home-sales index is 24.9% below its level of 107.8 in September 2009. The NAR on Friday also revised its August index upward slightly to 82.4 from the previously estimated 82.3.
The NAR index is based on pending sales of existing homes, including single-family homes and condominiums. A home sale is pending when the contract has been signed but the transaction hasn't closed. Pending sales typically close within one or two months of signing.
Pending home sales plummeted in May after the expiration of a government tax credit program but had been on the rise in July and August as rock-bottom mortgage rates and distressed property sales enticed buyers.
Source: Wall Street Journal