This post was written by
jd
on August 16, 2009
Posted Under:
Real Estate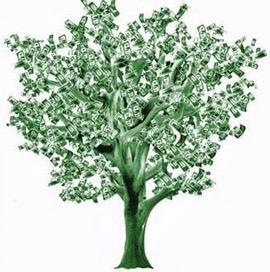 Smart investors are continuing to take advantage of the present foreclosure market. I don't have an exact figure of how many foreclosures there are in Nevada County, but I just had one of my investors open escrow on two foreclosed homes in Nevada County. With some existing home prices under $200,000 in the county, there are some buying opportunities that are hard to pass up if you have the money to invest and willing to ride out the present downturn in real estate.
As a further example of what's happening in the real estate market, a real estate development company has formed a $6 million fund to buy bank-owned homes in Antioch, Pittsburg and Bay Point. The company intends to spend about $100,000 per home, including rehab and than renting them out for $1,200 to $1,500 per month. They hope to turn around and sell them within five years and doubling their money.
According to SF Gate
"Some investors quickly flip the distressed homes. For instance, St. John's Capital Group, a real estate investment firm in San Jose, bought about 115 foreclosed California homes in recent months, fixed them up and immediately sold them to first-time buyers for returns of about 10 percent.
St. John's gets deep discounts by buying delinquent mortgages from lenders and finishing the foreclosure process, or by bidding at courthouse-step foreclosure auctions.
"We think the market is still going down, so we are against holding for an extended time," said CEO Edwin Yeh. He is raising a $50 million fund to invest in foreclosures."
So there you have it, some investors want to flip and others want to rent and hold until the market changes. Want to join the investors, let me know, I can help you.