This post was written by
jd
on May 11, 2009
Posted Under:
Real Estate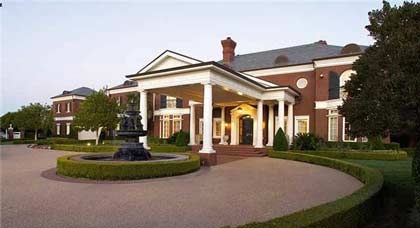 It seems that Lenny Dykstra, former major baseball player for the New York Mets and Philadelphia Phillies, may be facing foreclosure on his 12,723 square foot Georgian estate, originally built for hockey legend Wayne Gretzky. Dykstra's lender, Index Investors LLC, filed a default notice on March 11 at which time he was behind in his payments in the amount of $422,436. The private investment group gave Dykstra an $850,000 bridge loan in November of last year which was secured by the home.
Dykstra bought the home from hockey Wayne Gretzky for $18.5 million in 2007 and put it on the market last year for $24.95 million. The six-bedroom home didn't sell and in February it showed a price reduction down to $16.5 million. All of a sudden, the list price has been pushed back up to $25 million. It is still however listed at the same rental price it was in February, $55,000 a month.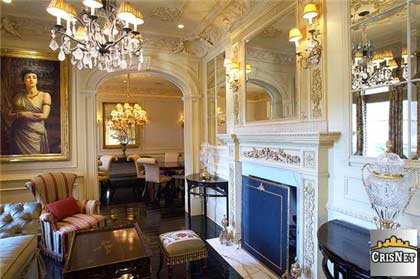 Now, the NY Post is reporting that "Lenny Dykstra" is flat-out broke and facing foreclosure. According to the article, "The private-equity firm Index Investors filed foreclosure papers March 11 on Dykstra's sprawling Thousand Oaks estate…" Also, Washington Mutual filed its own notice of default on his $12 million mortgage on March 18. To top it off, his jet has been impounded.
If that isn't bad enough, his wife, Terrie Dykstra of Thousand Oaks filed for divorce in Ventura County Court on April 16, listing irreconcilable differences. Terri is requesting joint custody of the couple's 13-year-old son, according to court documents. Two houses in Thousand Oaks owned by the couple are listed as community property.
The couple were married more than 23 years and were separated on April 3, court documents show.
Stories about Dykstra's personal acquisitions after baseball, his financial woes and legal battles have aired on HBO, ESPN and been published in sports magazines.
In addition, lawsuits filed in Ventura County Superior Court claim he owes: $4,850 for pilots and maintenance fees for a two-day trip he took over Christmas; $12,000 for chartered aviation services in connection with his magazine, The Players Club (the complaint states Dykstra's Visa card was declined); and more than $290,000 to Las Vegas printing company Creel Printing and Publishing Co. for printing services for The Players Club. The magazine folded in April 2008, shortly after it was launched.
Dealbreaker also says that Dykstra's Gulfstream II was impounded on February 12. It's a dramatic turn from a year ago when the New Yorker did a profile of Dykstra and his magazine, The Players Club which was going to show professional athletes how to keep their wealth and not join the ranks of players who earn millions and wind up in financial trouble just a few years later. Since then, Dykstra has been the subject of multiple lawsuits and creditors in relation to the magazine. As investments, magazines are like restaurants, glamorous, but highly profitable only for the lucky few.
Dykstra's major league career spanned from 1985 to 1996 with the New York Mets and Philadelphia Phillies.