This post was written by
jd
on September 19, 2009
Posted Under:
Real Estate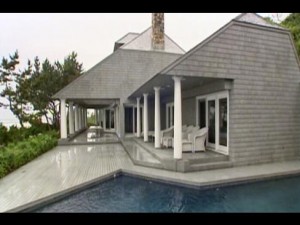 Bernard Madoff's Montauk, New York, beach house sold for more than the asking price of $8.75 million, two weeks after it was listed for sale.
Corcoran Group broker Joan Hegner confirmed the sale and didn't disclose the buyer or the purchase price.
The home is the first of three once owned by Madoff that the government is selling to pay restitution to victims of Madoff's Ponzi scheme, the largest in history. The 3,000 square- foot home on Old Montauk Highway, on the east end of New York's Long Island, was seized July 1 by U.S. Marshals.
The Montauk property Madoff shared with his wife, Ruth, has a panoramic view of the Atlantic from every room, said Roland Ubaldo, a deputy U.S. Marshal in New York. It was built in 1982 and the Madoffs were the first and only occupants, Hegner said.
The house, with 182 feet of beachfront, is 50 feet from a sand dune, so close that environmental regulations would no longer permit building there, Hegner said.
Minkoff said there have been 15 showings of the property, which is priced at $8.49 million. An open house for brokers on Sept. 15 brought 120 agents, he said in an interview. The Palm Beach house still has most of the furniture and artwork, which are being sold separately
Source Bloomberg