This post was written by
jd
on March 23, 2009
Posted Under:
Real Estate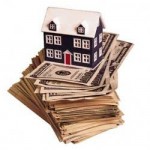 Mortgage rates are dropping to near record lows – below 5%. This is in the wake of the Federal Reserve's decision to buy up Treasury bonds and mortgage securities. Lower rates may help spur home sales, but analysts expect much of the action to come from homeowners seeking to refinance.
If you are in the category of refinancing, expect tighter rules and regulations, meaning you have to have a good credit score, equity in your home and there will be tighter debt to income ratio requirements. Keith Gumbinger of HSH Associates, a publisher of mortgage information, said good interest rates were available to all kinds of borrowers in all kinds of credit circumstances when the market was running flat out five years ago. That's not the case today. "You must be a much better borrower than you had to be before," he said. "For some borrowers, you might have to get used to hearing 'no.'"
Be careful when you apply for your refinancing. I have a client who is in the process of refinancing her home. She applied at Countrywide and had me look at what they were going to charge her to refinance. They started out with 2 points or 2 percent of her loan to as part of the cost for refinancing. In addition, they had enough garbage fees that the total refinancing would have cost her $11,000 for a $417,000 loan. I had her shop at two other loan companies, and her costs dropped to about $6,000. Countrywide, when they were made aware of the pricing from the other two mortgage brokers, dropped their cost to refinance to match the other two brokers.
Home buyers and owners who want to refinance should be prepared for a longer process, and for different rates or costs, depending on their credit scores and loan-to-value ratios. Now, there might be three or four different levels for transactions that previously would have been priced equally.
By the way, after April 27, 2009 Countrywide will shed its name that it had since 1969 and will be morph into Bank of America Home Loans. Bank of American acquired Countrywide, once one of the biggest subprime lenders last year. More on Countrywide tomorrow