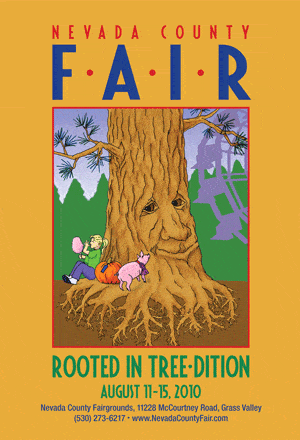 Public is invited to attend meeting to learn more about the impact of the state's budget cuts to the Nevada County Fairgrounds
As the state of California eliminates all funding for California's Fairs, the Nevada County Fairgrounds is actively preparing for the impact of these cuts.  To learn more about the state's budget cuts and discuss the future of the Nevada County Fairgrounds, the Fairgrounds is hosting a community meeting on Tuesday, May 17, from 6 – 8 pm at Ponderosa Hall  (formerly the Senior Center) at the Fairgrounds.
The public is invited to the meeting to find out how the state budget cuts to all Fairs impacts its community Fairgrounds, what the Fairgrounds is doing now to prepare for the future, and the importance of community involvement and support of the Fairgrounds. Following an overview of the current situation, the meeting will be open for questions and suggestions from the community.
For more information about the Nevada County Fairgrounds, visit their website at www.NevadaCountyFair.com or call (530) 273-6217.
Contact:
Sandy Woods, Chief Executive Officer
(530) 273-6217
sandy@nevadacountyfair.com
For all your real estate needs call or email:
John J. O'Dell
Real Estate Broker
O'Dell Realty
(530) 263-1091
jodell@nevadacounty.com
DRE# 00669941