This post was written by
jd
on February 10, 2010
Posted Under:
Real Estate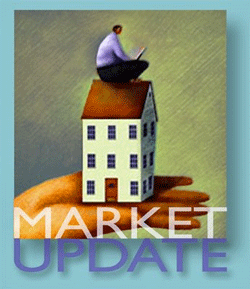 By John J. O'Dell
The median sales price for homes in Nevada County dropped 25 percent from January 2009 compared to January 2010. Median price in January of homes sold was $320,000. In January of this year, the median price was $240,000.
Inventory dropped this January to 968 homes compared to 1,094 in January 2009. Interesting is the fact that the median price for new listings in January of this year was $329,000, indicating that perhaps some listings are being put on the market at a listing price that is too high.
Number of homes sold this January were 55 compared to 47 last January.
The median price of expired listings was $349,000 last January, maybe indicating that the listing price were too high also.  However, the homes under contract in January 2010 have a median price of $291,250.
Housing inventory dropped in January of this year compared to January 2009.  Last year we had 15.6 months of housing inventory. This year in January 2010 we had a 12.9 month inventory of homes which is an improvement.
Where's the market going from here? Buyers are still coming into the market. Remember, although we may have an unemployment rate of around 10 percent that means that 90 percent of the people are still working.  Prices are so low in the housing market that many more people can afford to buy a house.
Data source  BrokerMetrica®
John J. O'Dell
Real Estate Broker
General Contractor
Here to help you buy or sell real estate