This post was written by
jd
on July 25, 2009
Posted Under:
Real Estate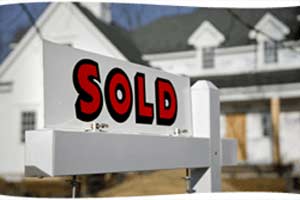 Nevada County homes sales increased in the three months of April to June, 2009 compared to the same period in 2008 by 14%. Sales for the three month period in 2008 were 203 housing units compared to the three month period in 2009 of 231 housing units. However, the average sales price dropped 17% in the three month period of 2008 which was $417,250 compared to $345,931 for the same three month period in 2009.
In addition the number of foreclosure proceedings started against California homeowners fell slightly in the April-through-June period compared with the prior three months, but remained higher than last year. The dip from earlier this year occurred as lenders and their loan servicers took time to revise procedures and priorities in an environment of continuing home price depreciation, economic distress and mortgage defaults, a real estate information service reported.
Lenders sent out a total of 124,562 default notices during the second quarter (April through June). That was down 8.0% from the prior quarter's record 135,431 default notices, and up 2.4% from 121,673 in second quarter 2008, according to MDA DataQuick. The San Diego firm tracks real estate trends nationally via public property records.
"There is a perception that the housing market is dragging along bottom, that it probably won't get much worse, and that the lenders need to get serious about processing the backlog of delinquencies, either with work-outs or foreclosure. We're hearing that some lenders and servicers are doing just that, hiring more people to do the necessary paperwork. That means the foreclosure numbers will probably shoot back up during the third quarter," said John Walsh, DataQuick president.
The median origination month for last quarter's defaulted loans was July 2006, the same as during the first quarter. A year ago the median origination month was April 2006, so the foreclosure process has moved three months forward during the past 12 months.