This post was written by
jd
on April 23, 2010
Posted Under:
Real Estate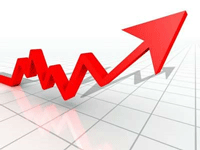 Sales of new homes soared in March, breaking a 4-month losing streak, according to a government report released Friday, as buyers snatched up properties ahead of the tax credit expiration.
New-home sales rose 26.9% to a seasonally adjusted rate of 411,000 last month, compared to a upwardly revised annual rate of 324,000 in February, the Census Bureau said.
A consensus of economists surveyed by Briefing.com expected February sales to rise to an annual rate of 330,000.
New home sales jumped 23.8% from March 2009.
Source:  CNN Money