This post was written by
jd
on January 27, 2010
Posted Under:
Real Estate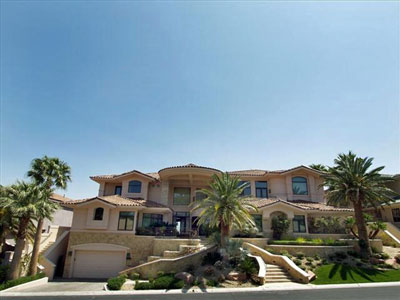 The upper end market for real estate is picking up.  This reminds me of prior downturns, when people waited for the bottom of the real estate market to turn, and when they finally decided to buy, they paid thousands more by waiting because the bottom had passed them by.  Which brings up  actor Nicolas Cage's foreclosed 14,306-square-foot Las Vegas home sold the first day it was on the market for $4.95 million. The deal is expected to close today.
Cage purchased the six-bedroom, seven-and-a-half bathroom home in September 2006 for $8.5 million. He owes the Internal Revenue Service nearly $6 million in back taxes, and the IRS has foreclosed on four of his homes including two in New Orleans and one in California.
Cage, who had a variety of properties scattered all around the world, picked up this home in 2006 for $8.5 million. In July 2008 he listed it for $9.95 million. The 14,000-square-foot home with a 16-car garage was later discounted to $9.49 million. The seven-bedroom home is blandly extravagant with a sweeping staircase, home theater, elevator and panoramic views of Las Vegas. The home has a pool and spa and is located in a gated community for privacy. After it was foreclosed it got a discount in line with current Las Vegas prices, Lowman sold Cage's former home for close to the asking price of $4,950,000.
Last November Cage's New Orleans homes were sold back to the bank for a total of $4.5 million. His Rhode Island home still appears to be listed at $12 million.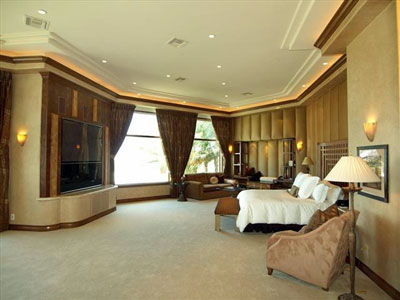 Kenneth Lowman, owner of Luxury Homes of Las Vegas, listed and sold the Las Vegas property. He says the luxury home segment of the market moves in tandem with the stock market. As stock rise, so do top-dollar properties.
"I've been preaching to all of my potential buyers who are waiting in the wings the same message over and over. If you have the wherewithal, now is the time," Lowman says.