This post was written by
jd
on January 3, 2011
Posted Under:
Real Estate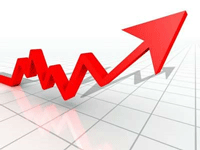 California home sales rose in November compared with October, but were down from the previous year, according to data from the CALIFORNIA ASSOCIATION OF REALTORS® (C.A.R.).  The statewide median price declined from both the previous month and previous year.
The median price of an existing, single-family detached home sold in California fell below the $300,000 mark for the first time since February.  The November 2010 median price was $296,820, down 2.4 percent from October's $304,220 median price and down 2.5 percent from the revised $304,550 median price recorded for the same period a year ago.  It was the first year-over-year price decline in a year.
November's sales were up 9.2 percent from October's revised pace of 449,480 but were down 8.6 percent from the revised 536,940 sales pace recorded in November 2009.  The statewide sales figure represents what would be the total number of homes sold during 2010 if sales maintained the November pace throughout the year.
"Unsold inventory declined slightly in November, as the number of active listings fell from October, particularly for homes priced above $500,000," said C.A.R. Vice President and Chief Economist Leslie Appleton-Young.  "The decline in listings was reflective of seasonal factors and the foreclosure moratorium that took place in October."
For more about the California housing market, watch a video of Ms. Appleton-Young as she discusses highlights of the November sales and price report.
For all your real estate needs Call
John J. O'Dell
Real Estate Broker
(530) 263-1091
DRE#00669941