This post was written by
jd
on February 26, 2009
Posted Under:
Real Estate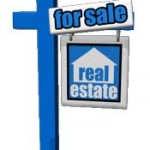 According to Forbes Warren Buffett is number two in the line up of the  400 richest Americans. If you believe in his wisdom, Mr. Buffett says now is the time to buy! (Mr. Buffett is worth 61 billion dollars)
I've read his simple rule for buying of stocks, companies and real estate, "Be fearful when others are greedy, and be greedy when others are fearful."
He admits that fear now is widespread, gripping even seasoned investors. And that fear makes us sell stocks and hold on to cash, or hold off buying anything.
Then he observed, "In waiting for the comfort of good news, they are ignoring the great hockey player, Wayne Gretzky's advice: 'I skate to where the puck is going to be, not to where it has been.'"
Continuing with some other comments by Mr. Buffett, this is part of the text of an opinion piece written by Warren Buffett and published in the New York Times on Friday, October 17, 2008.
"Today people who hold cash equivalents feel comfortable. They shouldn't. They have opted for a terrible long-term asset, one that pays virtually nothing and is certain to depreciate in value. Indeed, the policies that government will follow in its efforts to alleviate the current crisis will probably prove inflationary and therefore accelerate declines in the real value of cash accounts"
So while everyone is selling, Warren Buffett is buying. So where are you, are you sitting on your cash, waiting for the market to settle down? Remember the greed of some investors when the market was soaring, they were buying real estate for whatever price the seller was asking. They were buying on the greed side of real estate and many lost their total investment. So who is buying during this fear cycle? Read my previous blog , For Some, Foreclosed Homes Equals Gold.
So if you have the money to invest, now is the time to buy, according to Warren Buffett.