This post was written by
jd
on September 1, 2009
Posted Under:
Real Estate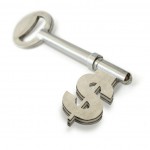 Facing the burst of the real estate bubble, many feel that we have a real estate crisis that will never be repaired. Sometimes we forget that although there are a lot of foreclosures, the great majority of people are still retaining their homes. Further, history has shown over and over that real estate values always come back. No one is making more land, it's harder to subdivide due to the bureaucracy that keeps growing to slow the subdivision process down and of course, the continuing increase in the population.
Real estate has made many people, starting out with basically nothing, to become quite rich. This is due to the fact that you can leverage your real estate purchase by buying with a small down payment, getting credit to buy your home or other real estate, and more importantly to have the ability to know that you have clear title to your property. That is if you are a prudent buyer and get a proper title search and title insurance, you know that you really have property rights to the real estate that you purchased.
As an example of what I've said, India has finally come to the conclusion that capitalism only works when countries have well defined property rights as stated in this article from The Times of India (Chennai edition): August 31, 2009
"India's litigation-ridden property rights system might finally get a much-needed makeover, with the urban development ministry writing to state and local authorities to put in place a property title certification system to ensure conclusive title guarantees. The ministry also plans to organize a workshop for local officials to help chalk out an action plan.
This could revolutionize the land market and also have major implications for India's economy. Celebrated economist Hernando de Soto has pointed out that capitalism truly succeeds only in countries with well-defined property rights. In developed countries, assets can be leveraged as collateral to take loans, which form the basis of entrepreneurship. But the lack of property rights in developing countries turns assets into 'dead capital'.
It's an argument that resonates in India, with property disputes being a bane for millions. The cult hit 'Khosla ka Ghosla' made the point humorously, but many people have suffered the same problem first-hand, and found nothing even remotely funny about it."
America does have well defined property rights and they are very important for the health of our country and our people.