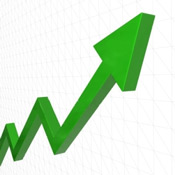 In general, I track daily sales on from the Nevada County Multiple Listing Service (MLS) and there is a definite increase in sales lately. This is a good sign that people are buying, both investors and first time home buyers. Interest rates are very attractive now, and along with the bargains, the market seems to be shifting upwards. The market dynamics of Nevada County home sales from Terradatum are as follows:
Median prices of homes in Nevada County in May 2009 were $300,000 compared to the median price in May 2008 of $365,000 or a further decline in price of 18 percent.   
May 2009 sales decreased somewhat from April of 2009, with 59 closed sales in May versus 79 closed sales in April. However, sales from January 2009 to May 2009 were 272 closings compared to sales from January 2008 to May 2008 of 219 closings or a 24 percent increase in sales.
At the present time, there are 1,200 residential properties for sale or a 17.6 months inventory of homes.  If you have any questions, please e-mail me and I will glad to help you.
By the way, look on the left side of this page and you will see the daily postings of MLS stats under "What I'm Doing". These stats include all sales, land, commercial, residential and multi-family for Western Nevada County.  They may include some sales from out of the area.