This post was written by
jd
on April 8, 2009
Posted Under:
Real Estate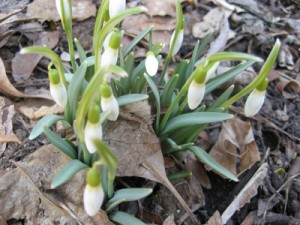 I keep track of the number of pending real estate sales in Nevada County daily and have noticed a healthy increase in pending sales lately. Although many of the sales are short sales and foreclosures, other properties are moving as well. With real estate market values depressed to its present level, buyers are coming back to the market. This includes first time home buyers and investors sensing a buying opportunity of a life time.
According to Rismeida:
"A run of encouraging economic reports that have recently been released may mean the worst, panic-inducing stage of the economic downturn is over. Emphasis on the word may. "I think there are signs of economic life," Mark Zandi, chief economist at Moody's Economy.com in West Chester, PA, said. "The downturn is no longer intensifying, and the clearest evidence of this can be found in the retail sector as retail sales have turned since the beginning of the year," Zandi said.
New-home sales in February jumped 4.7% to an annual pace of 337,000 from a record low in January. February marked the first increase in sales since the summer, and the report added to a string of "better-than-expected" housing data, according to Wachovia Bank economist Adam G. York."
I believe foreclosures will continue into the next year, as the Alt-A loans come due for readjustment. Some figures indicate that there may be as much as $600 billion in foreclosures still to come from the Alt-A mortgage loans made in the 2006-2007 years. Alt-A loans were the love child of lending institutions and Wall Street when subprime loans were getting a bad name. The subprime loans were repackaged as Alt-A mortgage, bundled and sold to investors. A majority of these bundled loans are now toxic and due to fail.