This post was written by
jd
on June 18, 2009
Posted Under:
Real Estate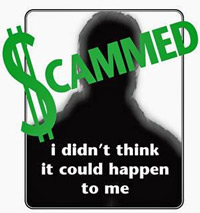 Investors have filed a lawsuit against Stewart Title Company and Heritage Oaks Bank (HOB) alleging they aided and abetted or conspired with Hurst Financial Inc. (HFI) in defrauding hundreds of seniors through illegal investment schemes.
According to Cal Coast News
"The suit filed by more than 300 investors against Stewart Title, HOB, and HFI lists eight complaints including conspiracy, fraud, financial elder abuse, and negligence. Investors are seeking punitive as well as compensatory damages.
Late last month, the FBI seized assets of (HFI) President Jay Miller's home because of allegations of racketeering, money laundering, and wire fraud, according to a seizure warrant. The suit alleges HFI could not have engaged in a "Ponzi scheme" without the "joint effort, cooperation, and planning" of Stewart Title.
San Diego based attorneys Steven Sanchez and David Noonan, of the law firm of Kirby Noonan Lance and Hodge, claim that Stewart Title, working alongside HFI, siphoned money from investor loans to place in the pockets of HFI principles Miller and his daughter Courtney Brard. Sanchez cites examples of the title company creating false escrows, falsely closing active escrows, and illegally filing clean title reports before placing additional loans on already encumbered properties.
In addition, Stewart Title failed to notify investors when they discovered the fraudulent dealings following an internal audit and interviews that were spurred by numerous lawsuits and allegations of illegal activity "
According to the article, more than 1,000 people invested in this scheme, most of them seniors, resulting in over $100 million unaccounted for.
It's amazing how investors get involved in schemes which promise a high return. The higher the interest rate that you are promised, the more risk that you are taking. When times are good and everyone seems to be getting rich, people want to get into the action.
The lesson here is as before, check very carefully before you invest your money. Remember, If it's too good to be true, it probably is.