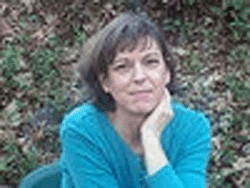 by Lisa J. Lehr
 "It takes 'seven touches' to turn a prospect into a client."
"Know me, like me, trust me, buy from me."
"The money is in the list."
What do these sayings have in common, and what do they have to do with your business? The answer to both questions is that they're all true, and that understanding how to make them work for you could boost your bottom line exponentially. 
In my previous post about marketing (before the one about rescuing cats from trees), I talked about simple, inexpensive marketing tools. Now I'm going to expand on one of my points—the opt-in box. The opt-in box, remember, is where people enter their name and e-mail address and click "submit," or words to that effect. This little box could literally bring in 90% of your sales; if you have one, you're in a good position to capture the lion's share of your market niche. 
It's what happens after they click "submit" that really matters. Using an automated messaging system, you'll send them a series of messages called "autoresponders." This accomplishes several things. 
First, it keeps you top-of-mind. If one of the people who opt in (known as your "list members") suddenly has a need for your product or service, and you've been sending him or her interesting information for weeks or months, you'll be the obvious choice over your competitors. 
Second, it establishes you as an expert. You see, you're not sending them constant sales messages—although sales messages certainly can be part of the plan. You'll mainly be sending them useful, valuable information that they'll feel indebted to you for—and possibly forward to friends. 
Third, it's an inoffensive way to stay in people's faces. The automated system includes an "unsubscribe" link at the bottom of every message, so if people get tired of hearing from you, they just click and you're gone. No angry phone calls, no returned mail, no enemies. 
Autoresponders are particularly useful if your product is a one-time or occasional type of purchase or a seasonal item. People don't buy a washing machine, a computer, or a Christmas tree, or get their windows washed or their gutters cleaned, every week. You don't want your prospects to forget about you between that first visit and when they actually need what you offer. 
The messages can be created around any of a variety of themes. They can reflect current trends or news themes; they can be based on case studies or testimonials; they can each focus on a particular product or service you offer, or announce sales or specials; they can be "seven tips for…" or "ten ways to…" types of messages. 
Let me give you a first-hand example of a missed marketing opportunity by a local business owner. 
I'd won a free session with a particular type of service provider. It was a new experience for me; I found it enjoyable, and my curiosity about this service was piqued. I told the service provider that I was a marketing writer, yet strangely, I never heard from her again! Apparently she didn't have a website, so she certainly didn't have an opt-in box or an autoresponder series. So she missed two great opportunities—to sell additional services to me (far easier and cheaper than finding new customers), and to take advantage of my ability to market her services to others. 
Now, there are a few keys to making your opt-in box a success. First of all, your website has to be good enough that people will stay long enough to even notice you have an opt-in box. Second, the words on the box need to be compelling. (Hint: "submit" isn't: no one likes to submit.) Third, offering an enticement, or "ethical bribe," increases your opt-in rate dramatically. Enticements include a free e-book, report, white paper, informational message they can listen to or download, or free sample or consultation. How often you mail to your list depends on several factors, including the nature of your product or service. 
Let me emphasize that you don't want to try to keep your own list and send the messages manually. Yes, the automated system costs money (contact me for the name of the one that 95% of Internet marketers use); however, not only is doing it yourself a lot of work, you'll eventually get labeled a spammer and blocked from most people's e-mail systems. 
Lisa J. Lehr is a writer and copywriter living in Grass Valley. She can help you promote your business with a full range of online and offline marketing pieces. A member of Empire Toastmasters, she's available to speak to your business or professional group. Visit her website www.justrightcopy.com for more information, opt in for a message series, and receive a free Marketing Guide.