Visit to Columbia State Park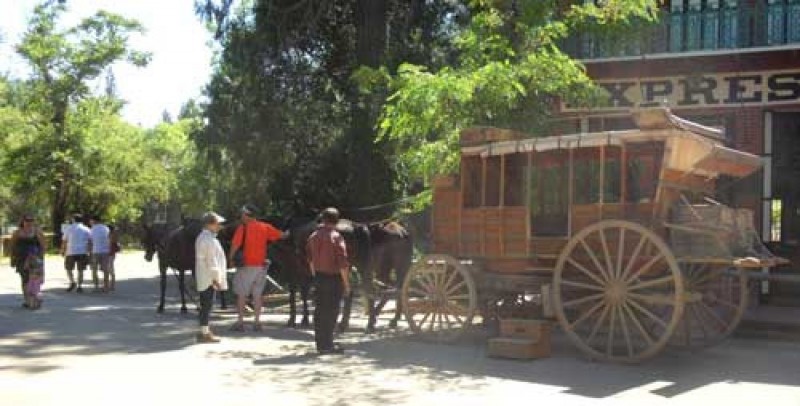 By Judy J. Pinegar
On Tuesday John and I, and my family visited Colombia State Historic Park, a living, restored gold rush town. The concessions and businesses in the park close on Thanksgiving and Christmas days, but they are open for every other holiday, weather permitting.
The Gold Rush to Columbia, California began on March 27, 1850 by a small party of prospectors. News of the discovery spread and they were soon joined by a flood of miners. Unlike many settlements that have changed with the times, Columbia, California seems to be frozen in the 1800's, and appears to be the best preserved of California gold rush towns. Columbia State Historic Park offers a blend of museums, displays, town tours, live theater plays, shops, restaurants and attractions.
After a great Mexican lunch, we saw the soap shop, the museum, information center and the working blacksmith shop. We also visited many other stores, enjoyed a few sarsaparillas, listened to some street musicians, and my four year old granddaughter made her very own dipped candle.
As a grand finale we rode a stagecoach through the woods  – where the bad guys tried to take our gold (we didn't have any thank goodness, because they weren't willing to pull teeth). It was a wonderful, educational trip.
Judy J. Pinegar is a writer and her articles have appeared in many publications.
For all your real estate needs
Email or call today:
John J. O'Dell Realtor® GRI
Civil Engineer
General Contractor
(530) 263-1091
Email jodell@nevadacounty.com
DRE#00669941