This post was written by
jd
on June 24, 2009
Posted Under:
Real Estate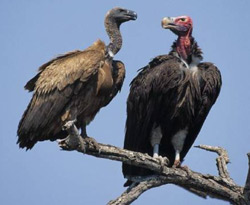 I have said many times on this site, now is the time to buy real estate if you have the money and can wait for the market to change. Now REITs (real estate investment trusts) with stronger balance sheets are building billion-dollar war chests to fund acquisitions of troubled properties on the cheap. They're raising the money to fund acquisitions of distressed commercial properties.
REITs are more then ready, having raised over $12 billion by issuing stock in recent months. There's an estimated $90 billion in the U.S. that is "distressed" according to New York based real estate research firm Real Capital Analytics.
These are properties that have been foreclosed on, or whose owners are in default on their loans or in bankruptcy. "On top of those properties, there is hundreds of billions more in debt coming due in the next few years," says Peter Slatin, editorial director at Real Capital. "Some REITs are getting prepared for that."
The four blue-chip REITs cited above represent a fairly conservative way for individual investors to profit from the (hoped-for) real estate rebound. The fact that they have the resources to exploit today's weak market may set them up for years of healthy cash flows. "These are the commercial real estate companies that are going to survive," says Jim Sullivan, senior REIT analyst with Green Street Advisors. "They all have balance sheets that are stronger than average and management teams that have proven their ability to take advantage of downturns."
Anyone who goes bargain hunting in real estate today has to be patient. REITs fell earlier and harder than the broader real estate market. In the two years from March 2007 to March 2009, REIT stocks fell a stunning 75% on average. Lately, however, REITs have been on a roll, with the MSCI U.S. REIT index gaining more than 45% since the March low. Does this spurt mean that REITs are foreshadowing a sharp rise in real estate values? Some experts caution that there is more pain to come. "Prices have gotten ahead of the fundamentals in real estate," says Kenneth Rosen, chairman of the Fisher Center for Real Estate and a professor emeritus at the University of California at Berkeley. "It has gone too far, too fast." Rosen expects a correction in the coming months.
But many analysts like the longer-term outlook. "The underpinnings of the commercial real estate market are really in pretty good shape," says Philip Martin, a senior vice president of Golub & Co., a Chicago-based real estate investment and development firm. He notes that there isn't the kind of massive oversupply of commercial properties that existed during the slump of the late 1980s and early 1990s. "So when we do recover, you are likely to see a pretty healthy snap-back in real estate prices," he says. "This is an excellent environment for those REITs with the right combination of knowledge and capital. They are going to have an opportunity to make some great deals, and the risk-adjusted returns at this point in the real estate cycle are going to be pretty darn good."
Source: CNN Fortune