This post was written by
jd
on February 8, 2010
Posted Under:
Real Estate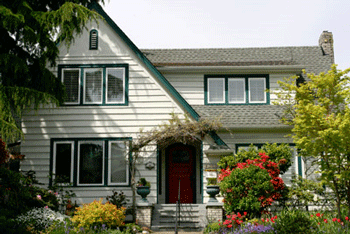 By John J. O'Dell
You hear from real estate agents that this is the housing buying opportunity of a lifetime.  I'm not sure if it's explained fully why it's a buying opportunity.  Since I'm a real estate broker and a general contractor, I can offer my reasons why I think it's a buy of a life time now.
To begin with land prices in Nevada County have not dropped in proportion to housing prices. A good building site is still in the upper $100,000's.  In building a new home, you have to buy land, have plans drawn up and apply for a building permit.  The permit fees and mitigation fees can be  between $15 to $30 a square foot, depending if you are in the county or city limits. Then of course there are utilities hookup fees to pay for, the actual construction costs, and finally landscaping. When you are all through, with land, utilities, construction and landscaping you are at least $300 a square foot or more for construction of a new home.
Now houses are selling in the $75 to $150 a square foot price ranges. Houses are selling for less than you can reproduce them. Buying an existing home means you get land,  utilities are in, permits are paid for, in most cases landscaping is complete and you have no construction costs.
Having been in business for a long time, I remember well the saying (I think I made this one up), when times are good, people think it's going to be good forever. When times are bad, people think it's going to be bad forever. Times get bad and they get good.  Anyhow, that's why I think it's a great time to buy a home, investors think it's a great time to buy a home, what do you think?
John J. O'Dell
Real Estate Broker
General Contractor
Here to help you to buy or sell real estate