This post was written by
jd
on August 31, 2010
Posted Under:
Real Estate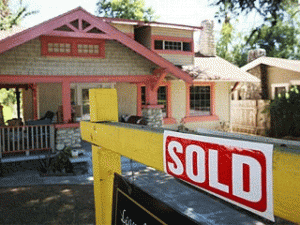 National home prices jumped a substantial 3.6% in the past year, according to the S&P/Case-Shiller Home Price Index released on Tuesday. Prices also climbed 4.4% in the second quarter compared with a 2.8% plunge in the first quarter.
Home prices rose in August for the third straight month, a rapid pace of recovery that surprised economists and raised questions about how long the trend can last.
U.S. home prices rose for the fourth straight month in August and shoppers spent more last week, providing evidence consumer demand could be stabilizing.
After a steep three-year descent, home prices rebounded this summer at an annualized pace of almost 7 percent, the Standard & Poor's/Case-Shiller home price index showed Tuesday. Against a backdrop of rising unemployment and falling consumer confidence, the speed of the recovery stumped Robert Shiller, economist and co-creator of the index.
"It's a time of exceptional uncertainty," Shiller said. "It doesn't seem like a time to see home prices booming, but that's what's happening."
He expects prices will continue to rise for the next few months, but can't forecast beyond that, explaining, "There's no way to be a statistician about this."
John O'Dell is a licensed real estate broker
Call him at 530-263-1091