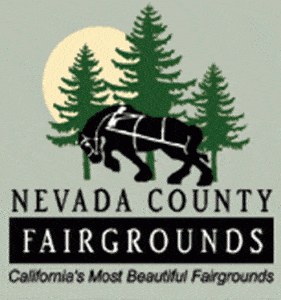 By Wendy Oaks
Applications available for those interested in performing or demonstrating at this year's Fair

The Nevada County Fair is now accepting applications for local entertainers and community acts to perform at the 2012 Nevada County Fair, August 8 – 12.  Do you have a dance group you'd like to see perform at the Fair? Does your group have a skill they'd like to demonstrate to Fair-goers? Want to do a martial arts demonstration or a cheer leading demonstration or show off your baton twirling skills? If so, the Fairgrounds wants your application. This is a great way to share your talents with the community!
Applications are now available on the website at www.NevadaCountyFair.com.  To be considered, the application must be returned to the Fairgrounds by June 1. There is no paid compensation for community showcases and demonstrations.
The application is for those interested in performing on the Dance Pad (available afternoon and evening hours); The Green (available during afternoon hours); or the Tumbleweed Stage (available evening hours only).
This year's Fair is August 8 – 12, and the theme is "Barnyard Safari." For more information, visit www.NevadaCountyFair.com or call (530) 273-6217.
Related articles
Wendy Oaks
Publicist, Nevada County Fairgrounds
(530) 273-6217
Website: www.NevadaCountyFair.com
Facebook: Nevada County Fairgrounds
Nevada County Fair                          August 8 – 12, 2012
Draft Horse Classic                           September 20 – 23, 2012
Halloween at the Fairgrounds       October 27, 2012
Country Christmas Faire                  November 23 – 25, 2012
Thinking of buying or selling?
For all your real estate needs
Email or call today:
John J. O'Dell Realtor® GRI
Civil Engineer
General Contractor
(530) 263-1091
Email jodell@nevadacounty.com
DRE#00669941