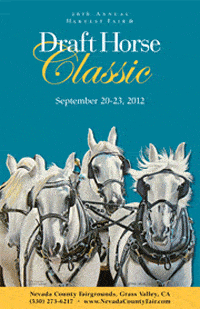 Grounds to re-open on Tuesday, June 19
In preparation for the annual Father's Day Bluegrass Festival, June 14 – 17, the Nevada County Fairgrounds will be closed to walkers and bicyclists during the entire week of June 11. The Fairgrounds will re-open its gates to walkers and bicyclists as usual on Tuesday, June 19. This closure does not affect the Main Office, which is open during its normal business hours of Monday through Friday from 8 am to 5 pm.
At various times throughout the year the grounds are rented by organizations for large, community events like the Bluegrass Festival, the KVMR Celtic Festival, and The California WorldFest. During these times, it becomes necessary to close the grounds to pedestrians in preparation for these various events.
For more information about the Nevada County Fairgrounds, visit their website at www.NevadaCountyFair.com or call (530) 273-6217.
Related articles
For all your real estate needs
Email or call today:
John J. O'Dell Realtor® GRI
Civil Engineer
General Contractor
(530) 263-1091
Email jodell@nevadacounty.com
DRE#00669941

View Larger Map