By Judy J. Pinegar
The first residents of the area were the Maidu Indians, who migrated in about 1833 from the Sacramento Valley. The four main areas they lived were the sites now called Bridgeport, Lake Wildwood, Indian Springs and Money Flat. However everything changed with the discovery of gold and the white settlers moved into the area, when Penn Valley became one of the first settlements in the county.

Photo courtesy of the Penn Valley Chamber of Commerce
The name Penn Valley may come from a Madam Penn who is remembered for her determination to make money if hard word would do it. Coming to the area in 1849, she took her turn with her husband carrying dirt to wash and rocking out the gold.  Later she had a 320 acre homestead at the intersection of Squirrel and Grub Creeks, which grew to 700 acres (most of Penn Valley) after being purchased in October 1852.
Early settlement of the area was probably started due to its location on a freight wagon route from Sacramento to mining regions east. Later men gave up their picks for plows and the valley produced fresh meat, fruits and vegetables to miners as far away as Nevada (state). In the late 1800's the valley was home to a thriving dairy industry. In Western Gateway park is the rebuilt Butter Maker's Cottage to commemorate the importance of the dairy industry in the area.
Photo Courtesy of Penn valley Chamber of Commerce
Today the valley is still a peaceful place, but continues to gain business opportunities and residential growth. Horses, llamas, deer and wild turkeys all coexist in the area with about 12,000 residents. The Western Gateway Park, Historic Bridgeport and Lake Englebright are all a short drive away.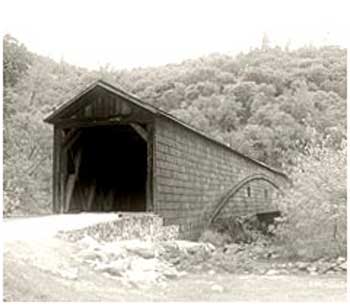 Photo Courtesy of Penn valley Chamber of Commerce
Lake Wildwood is gated community in the area, off  Highway 20 on Pleasant Valley Road, which now has about 5,000 full time residents. Over half of the residents are retirees, but more and more families are moving in and the average age continues to go down.
Judy J. Pinegar is a writer
Her articles have appeared in many publications
For all your real estate needs
Email or call today:
John J. O'Dell Realtor® GRI
Civil Engineer
General Contractor
(530) 263-1091
Email jodell@nevadacounty.com
DRE#00669941