httpv://youtu.be/5rFKCinx9wE
Here's the facts folks.  Well, if you are reading this, you are still alive. I wish I had watched this video before I spent a fortune on an escape pod to leave Mother Earth.
And here's the forecast for today: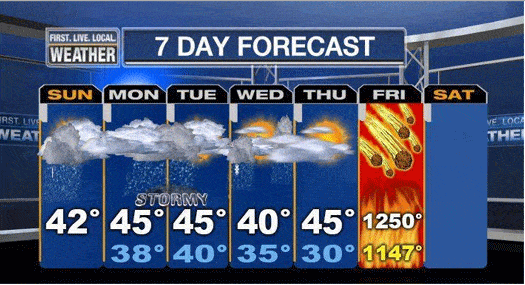 I have an escape pod for sale cheap. Happy Holidays, glad you are still here!
For all your real estate needs
Email or call today:
John J. O'Dell Realtor® GRI
Civil Engineer
General Contractor
(530) 263-1091
Email jodell@nevadacounty.com
DRE# 00669941