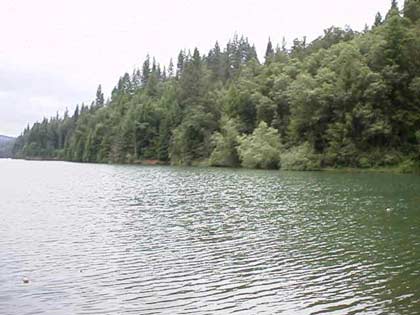 There are many recreational lakes in Nevada County, one of which is Rollins Lake. The lake is located in an unincorporated area called Chicago Park, so called because the first settlers there were first generation Italian-Americans who settled in the area from Chicago.
Rollins Lake is at an elevation of 2,100 feet, surrounded by a forest of pines, oaks and many other species of trees. It has a surface area of 900 acres with 26 miles of shoreline. You can sail or water ski on this lake which has many coves and long stretches of open water. Fishing is allowed, with many species of fish available which include brown trout, catfish, largemouth bass, crappie and bluegill. There is also swimming, picnicking, hiking and riding stables with horseback riding trails.
The boating which allowed on this lake include: power, row, Jet Ski, windsurf, canoe, sail, water ski and inflatable's. You can also rent fishing boats with motors, canoes and paddle boats. There are four launch ramps, houseboat mooring and a floating gas dock.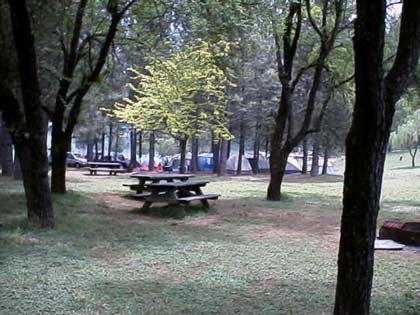 There are 250 developed camping sites for tents and RV's. There are also full hookups for RV's and trailer storage along with disposal station and flush toilets.
For further information contact:
Rollins Lake Resort Campground (530) 272-6100
Orchard Springs Campground      (530) 346-2212
Peninsula Campground                  (530) 477-9413
Long Ravine Campground             (530) 346-6166
View Larger Map